This year has seen evolution and actualisation on all levels in the project.
We have looked critically at our past and set up priorities and visions for how to move forward, keeping our focus on empowering people, and addressing issues relating to education, health and the environment.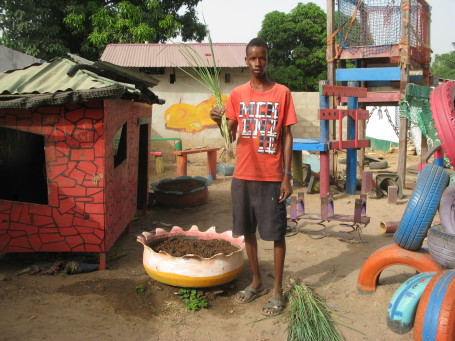 We have put permaculture at the heart of our practices, remodelling our compound to include productive gardens of fruits and vegetables, and incorporating some of these practices into our students' curriculum (watering, composting, planting, harvesting, recycling).
Our compound also got a new coat of paint, tiles on the classrooms upstairs, the school kitchen was finished, and we got some long overdue new computers for the students!
We currently have over 300 girls and boys frequenting the school on a daily basis, with nursery classes, Arabic, computers, theatre, adventure play and the library.
Workshops from art to fashion design, to circus skills to bricket block pressing continue to happen on a regular basis.  Our adult literacy classes have started and have been met with a very high demand for places.  We currently have 27 local women studying with us twice a week, but there are plans to expand the program.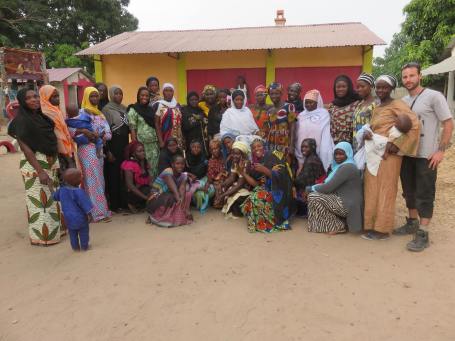 Volunteers from Europe have been down to work with our Gambian team on several occasions and are planning a return in April.  Our Gambian staff continue to work tirelessly and are themselves attending numerous training courses to develop their skills and abilities.
We continue to due all of this on a shoestring budget and need your help in order to continue.  We are so grateful to all of the generous people who pitched in and supported us over the last year.
Particular mention is due to the Barking mosque for the gala dinner they arranged; to Sharjah Oxygen Company for their extremely generous donation of materials; and to all of the volunteers who continue to give their time and efforts to make this project grow.
Inimbara bake